12 Primary School pupils between the ages of 6 and 16, were reportedly recruited and initiated into the dreaded cult group known as Awawa, in Lagos.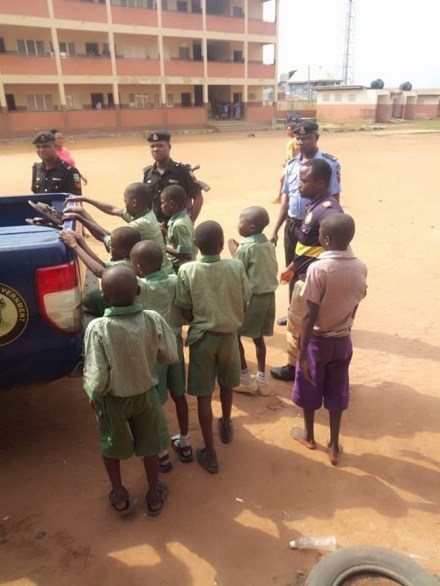 According to the police, it was a Guardian and Counseling teacher at the Egan Community School in Lagos who uncovered the cultists initiation ceremony plan.The pupils were recruited by a 16-year-old girl identified as Salami Rasheedat who attends a sister school, Egan Senior Grammar in Igando, Lagos and were undergoing training in order to become hardened members in the future before it got exposed.
The teacher was said to have noticed a particular incision on the lower jaws of some of the students and decided to ask questions about it, to which one of the children confessed that any school pupil or student seen with the mark was a member of the Awawa cult group.